Birthdays, weddings, anniversaries or even heartbreaks. Scented candles are great gifts for any occasion. 
No matter who's receiving them, no one will ever complain getting scented candles as a gift. Even if they have never used candles before this, they would definitely appreciate the thoughtful gesture and light it up, so your present will never go to waste.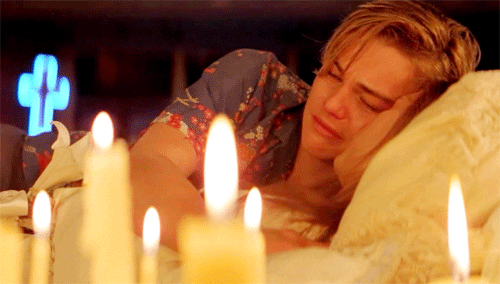 Other than that, scents also trigger memories. Years from now, your special someone might smell the same scent that you got them and remember of you. Making your gift just a little bit more special as it will hold a special place in their heart and memory. 
Not to mention the health benefits scented candles give. Related article: The Science Behind Using Candles To Reduce Anxiety
So it just make sense for you to get scented candles as gifts. (no pun intended)
Here's the top 5 scented candles with dreamy names that you should get as gifts for your special someone.
1. Northern Lights Candle
One of our best-selling scents. Inspired by the Aurora Borealis, this scent smells as exquisite as it's name. It features a comforting mix of lemon, bergamot, winter berry, flowering succulent, violet and white musk. 
Scent Family: Citrusy & Fruity
Shop Northern Lights Candle Here >
2. Grand Budapest Candle
The latest scent from the Barn & Jones collection. This scented candle is inspired by a self-care retreat. Featuring wild frangipani, this scent is something to look forward to during the weekend. Perfect for daily routines and people that treasure quality 'alone-time'.
Scent Family: Woody Floral
Shop Grand Budapest Candles Here >
3. Sacred Garden Candle
Get this scent for that friend who's a wanderlust. Sacred Garden Candle is perfect to bring a little nature everywhere you go. It's a soft and relaxing peach scented candle with notes of freesia. It's not too sweet and definitely is perfect for hotel rooms, offices and relaxing spaces.
Scent Family: Fruity Floral
Shop Sacred Garden Candles Here >
4. Mystic Falls Candle
Your bookworm friend will definitely appreciate this scent. It's the perfect companion for rainy days and reading time. Light this scent up, enjoy a cup of tea and let your mind wander as you dive deep into stories. Featuring notes of bergamot, tobacco, bay leaf, fig and sandalwood. 
Scent Family: Citrusy Woody
Shop Mystic Falls Candle Here >
5. Moon Shrine Candles
How romance smells like. Moon Shrine candles is inspired by all the things that we love. But to love, we also need to feel loved. Light this scented candle to remind us that love is what makes life worth living for. Featuring notes of japanese yuzu, bergamot and lime.
Scent Family: Citrusy
Shop Moon Shrine Candles Here >